The Pinetop Perkins Foundation
Fourteenth Annual Workshop Experience 2023
June 13, 2023 - June 16, 2023
Stay tuned for details. Our goal is to begin registrations the beginning of the year (subject to change)
For piano, guitar, bass, drums and harmonica, professional Blues musicians will present the music and techniques for playing it. Sorry, no beginning students allowed. Everyone needs to already have a basic knowledge of their instrument. We won't be starting from scratch. Any musician who has been playing seriously for a year or so should be able to make a lot of progress in his or her Blues playing.  We require at least two years experience for piano workshop participants.
Workshops are open to the young and young at heart - adults welcome!
Scholarships are available for youth ages 12 to 21.
2022 Workshop Interns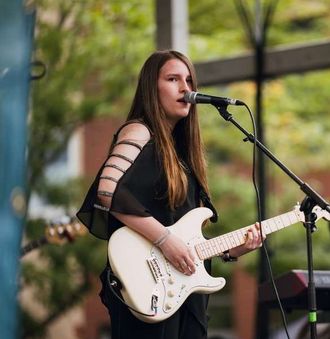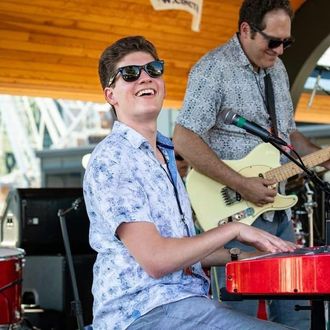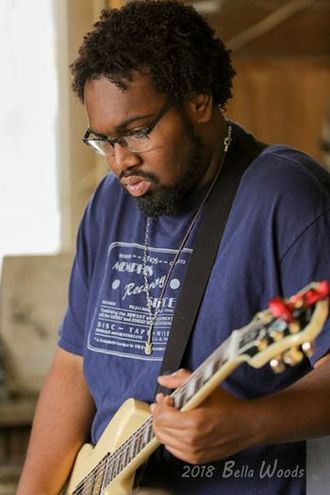 2022 Instructors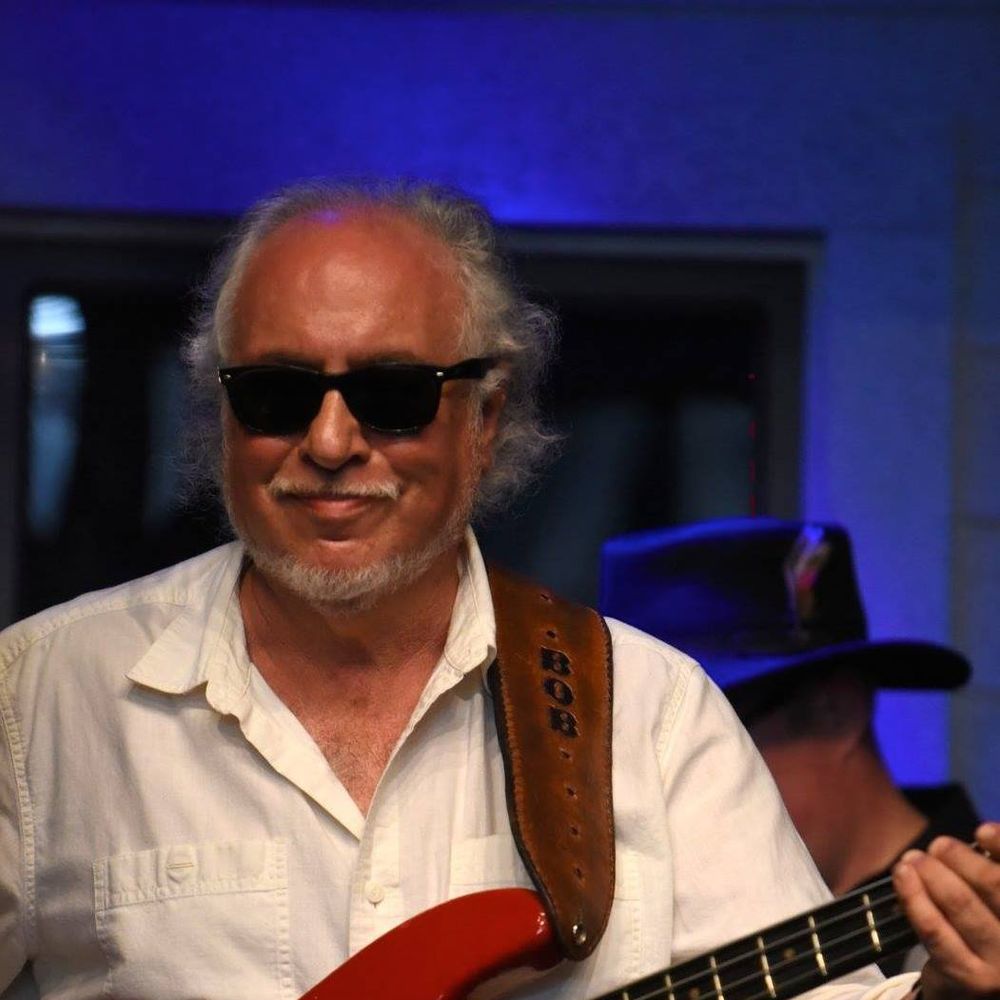 Musical Director - Bob Margolin
Born in 1949, I was just the right age to learn from and play with the departed masters of Delta and Chicago Blues. Now I pay it forward to young musicians who create their own Blues music today and for the future. My experience playing guitar in Muddy Waters' band in the 1970s, as a bandleader and recording artist since, and as the first instructor of the Pinetop Foundation's guitar workshops all lead me to my new job as Musical Director.

I'll ramble through the piano, harmonica, and guitar workshops and impart the how's and why's of "playing well with others." I'll tell personal stories, more than history, about the Blues legends who are my friends — from Muddy and Pinetop to Stevie Ray to today's Blues stars. I'll meet, jam, and socialize with the workshoppers to help them find their own Blues and get what they want from the classes and our real Blues Club concert at the famous Ground Zero Club in Clarksdale.
I will make "Music Director" more than being Principal not Professor.  I'm available to any workshoppers for a private lesson or discussion of any aspect of creating or performing Blues music that intrigues YOU. I've been on the road a long time and seen everything twice. When you get to a crossroads, I hope I can point toward…the direction that's right for you.

It's a thrill and honor for me to be teacher, collaborator, and friend with the workshoppers and their families. The Clarksdale Blues ghosts smile down on all of us.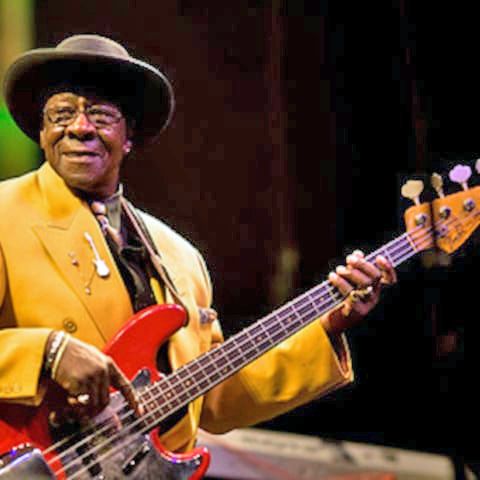 Special Guest At Large - Bob Stroger
Bob Stroger's fascination with Chicago Blues started when he lived in the back of a night club where Howlin' Wolf and Muddy Waters often played. Stroger taught himself how to play the bass guitar, and eventually started a band with his brother and cousin called the Red Top which was known for their unique jazz sound. Stroger also played with Willie Kent in Joe Russel and the Blues Hustlers.
With the help of Eddie King, Stroger began playing Blues and R&B music with a band known as Eddie King and the Kingsmen. Careers took off and for 15 years, Stroger played blues with a passion that sparked thousands of fans.
During his 39-year career has played with a long list of blues legends that include Otis Rush, Jimmy Rogers, Eddie Taylor, Eddy Clearwater, Sunnyland Slim, Louisiana Red, Homesick James and Snooky Pryor, among others. He recorded Keepin' It Together with Kenny "Beedy Eyes" Smith, son of the legendary Willie "Big Eyes" Smith.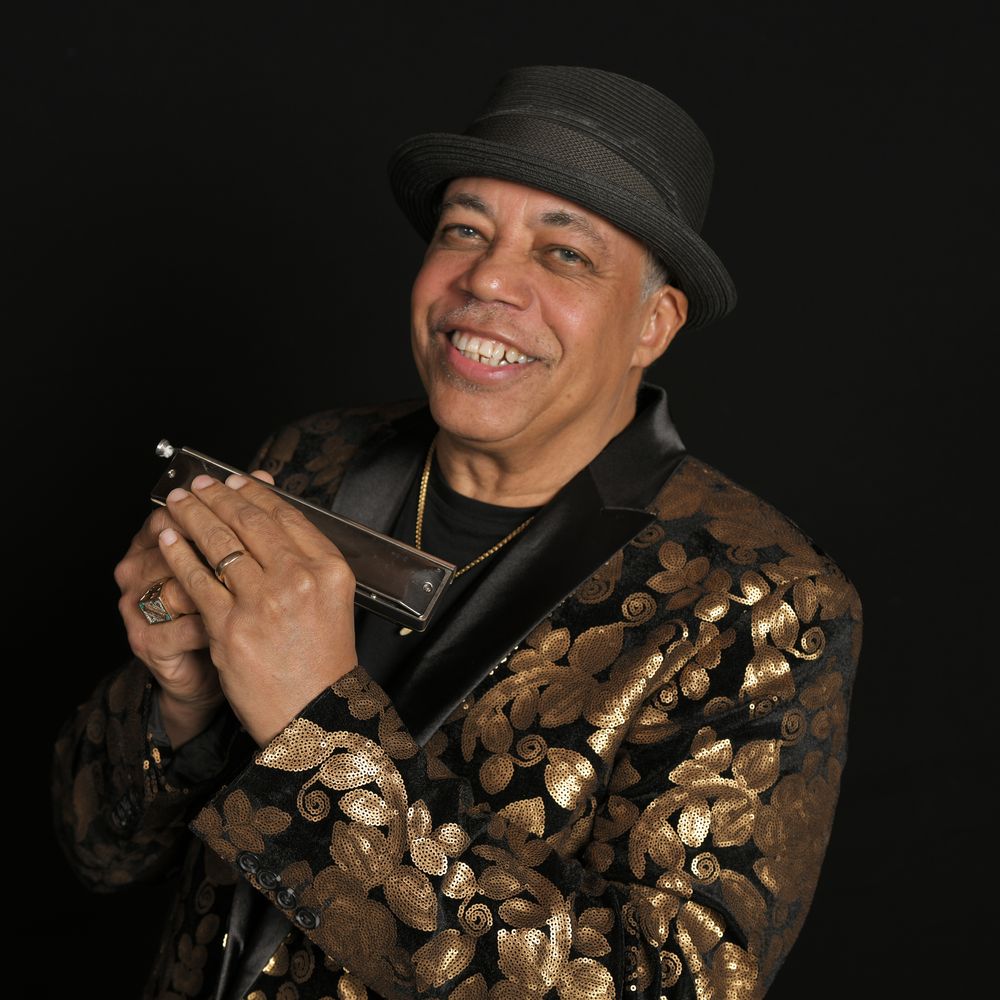 Harmonica - Billy Branch
Blues giant Billy Branch is among today's greatest harmonica players. With his inventive, deeply rooted playing and gritty, soulful vocals, Branch carries on the Chicago blues tradition that he learned first-hand from icons including Big Walter Horton, James Cotton, Junior Wells, Carey Bell, Willie Dixon and many others. His famous teachers made it clear to anyone who would listen that Branch was the heir apparent to the Chicago blues harmonica throne.
With his instantly recognizable sound and his band, The Sons Of Blues, Branch has traveled the world, creating living, breathing and evolving Chicago blues for over four decades. In addition, he's dedicated years of work to the Blues In The Schools program, helping children—the next generation of blues artists and fans—develop a love for and understanding of the genre.
Piano -Victor Wainwright
Though his career began over a decade ago with genuine boogie-woogie rock n' roll honky-tonk, Wainwright has broadened his artistic scope over the years to include music representing virtually every corner of PIANO BLUES. His insatiable interest in music discovery and sheer love for entertaining and curiosity have led him all around the world. The resulting perspective is a reflection of his passion for entertaining and creating progressive roots music and blues in an effort to move the art-form forward. Composer, producer, vocalist, entertainer and award winning piano player; Victor Wainwright is a raucous high-octane, dynamic performer and crowd pleaser with soul to spare.

"For the past three years straight I have been nominated for the Pinetop Perkins Piano Player of the Year award by the Blues Music Foundation. For the last two years, I've won. I will gladly and eagerly share with you all of what I know regarding the deeper aspects of how to really play blues piano, especially understanding "the intent" behind the notes you play. Soloing and accompanying blues piano will become much easier when you understand how to approach the bigger picture, and how the piano fits you and/or a band. I'll share with you rifts and licks, and most importantly, I will help you dig deeper in understanding what's "behind the notes."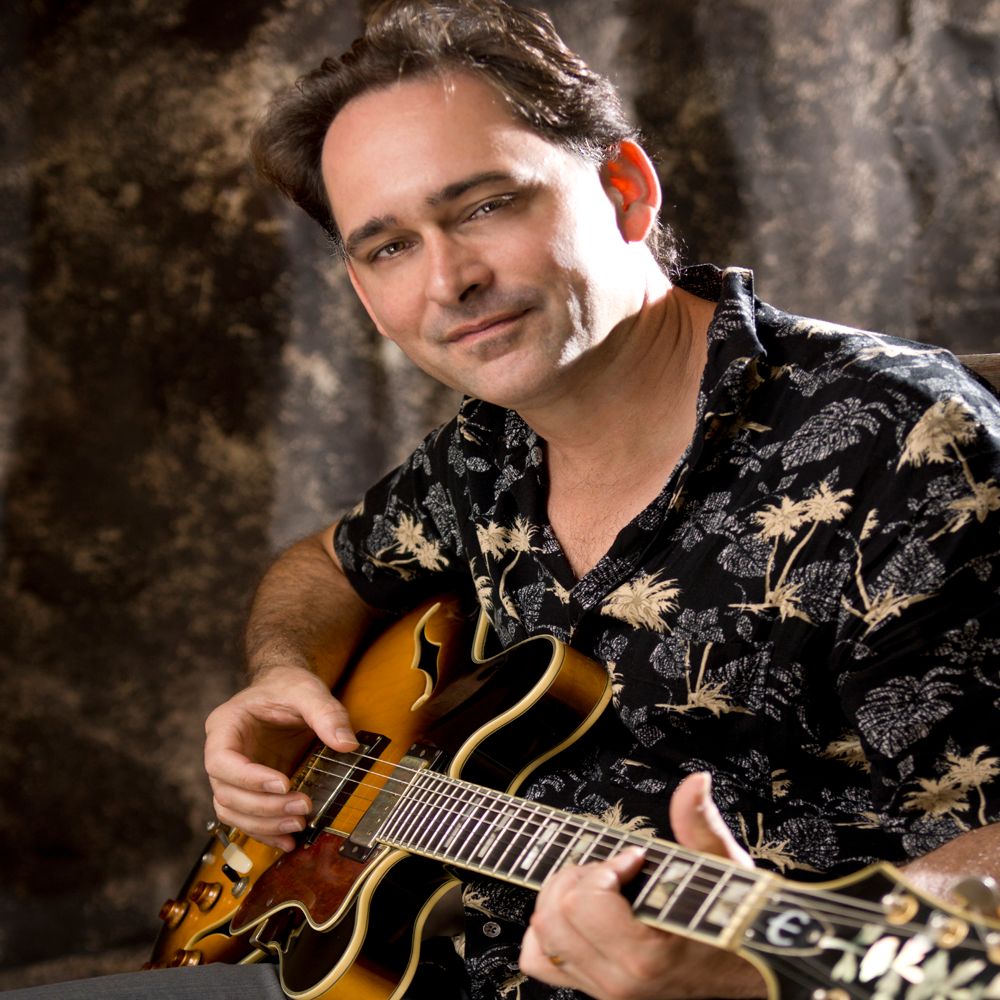 Guitar -Johnny Burgin
Johnny Burgin is one of the hardest working and well recognized traditional Chicago blues artists today. Since his start in the 90s on Chicago's West Side with blues singer Taildragger, he has become a leading blues attraction throughout the United States and Europe.  Johnny is a Delmark recording artist with 6 CDs to his credit, including his critically acclaimed release, "Greetings from Greaseland", of which Chicago Blues Guide said, "plays out like a great set of live blues, as authentic as it will ever get".  He is also in demand as a session player and has recorded with many blues greats including Billy Boy Arnold, Taildragger, Paul DeLay, Jimmy Burns, Andre Williams, Eddie Taylor Jr., and Jimmy Lee Robinson.
Johnny Burgin grew up in Starkville MS and Greenville SC, and while he was still in high school, got to see many touring blues bands such as Guitar Jr, Gatemouth Brown and Eddie Clearwater.  He went to University of Chicago with the intention of becoming a writer, but a different path unfolded and he fell headfirst into the Chicago blues scene.  After learning from the masters by touring with such artists as Pinetop Perkins and Howlin' Wolf drummer Sam Lay, he put his own band together.  Johnny has played the Chicago blues festival many times, toured Europe regularly, and has headlined festivals and clubs all over the US.
Johnny is also an accomplished teacher, hosting blues guitar workshops worldwide. With his incredible knowledge of blues history, we are very excited to have Johnny join us on the Pinetop Perkins Masterclass staff this year.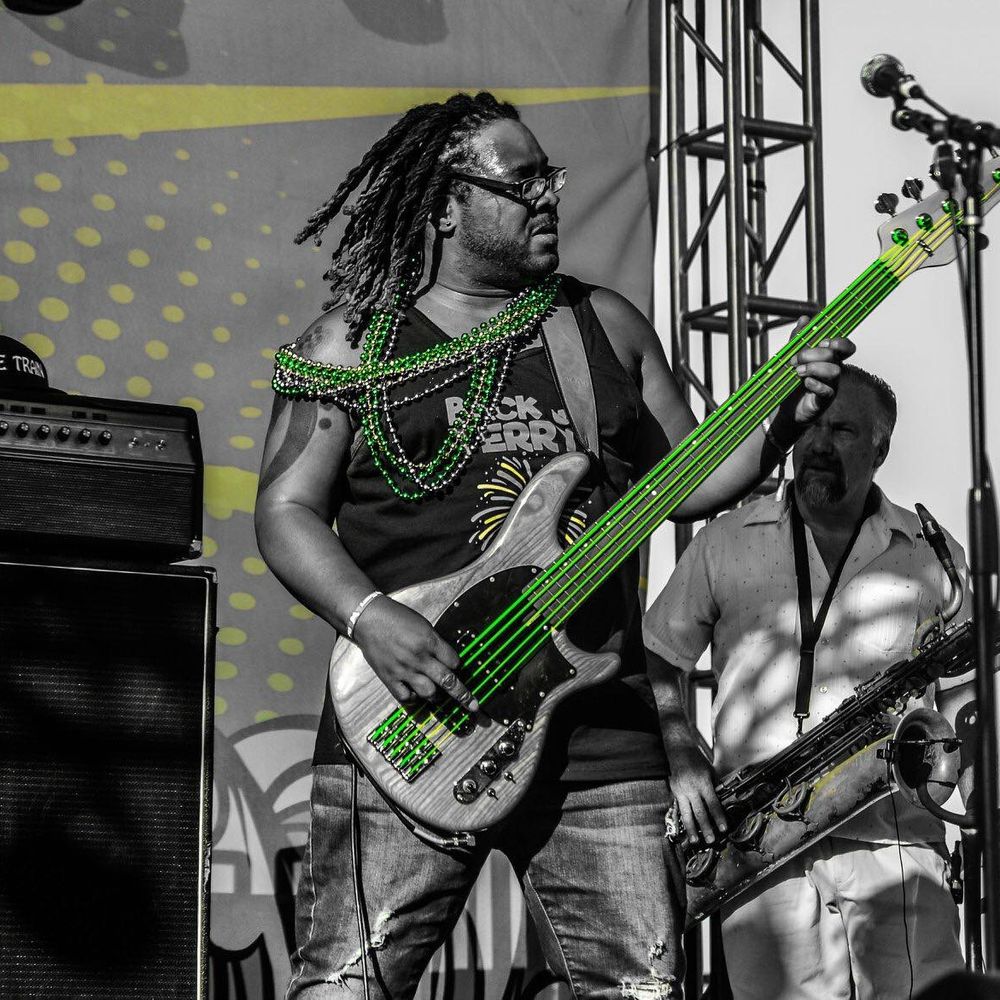 Bass - Terrence "Sweet Tea" Grayson
Born Nov 25, 1980 in Jackson Ms. Coming from a musical family left him no choice but to also be a part of music. Starting off at a very young age playing piano and drums in the church with his parents gave him that powerful gospel feel for music. With his father being a bass player and hearing him practicing all the time would soon still the heart of Terrence. At the age of 12 Terrence started to learn to playing bass and the rest was history. Later he was introduced to Bobby Rush legendary blues and funk singer and musician. Terrence then was introduced to blues where he began to tour with Rush for the next 15 years. Also during the course of that touring with various blues, soul and R&B artists such as , Michael Burks , Shirley Brown, Vasti Jackson, Glenn Jones, Debbie Davis, Willie Clayton just to name a few. But now is currently tour with Victor Wainwright and the Wildroots (The Train). Terrence and the Wildroots brought in the 2016 Band of The Year Award with the National Blues Association along with accompanying Victor Wainwright in also winning the 2016 B.B King Blues Award. With all the happening that lead to him recording an album of his own which shows his versatile bass style. Combining his gospel musical background along with the blues, soul, funk, R&B and with a touch of jazz he has developed a power, slinky funky soulful grooving feeling style that's sure to make some part of you groove from a happy place.
Bass - Heather Crosse
I am Heather Crosse, Blues musician. I have been singing for 33 years and playing bass for 20 years. In my bass career I started out backing old Blues mentors and they passed on- leaving me holding the torch! So, I have now fronted my own Soul Blues band, Heavy Suga' & The SweeTones, as lead singer & bass player for 10 years. I also became a Ruf Records recording artist in 2014 releasing my debut solo album, "Groovin' At The Crosse Roads" and tour Europe and USA, so far, representing Clarksdale and carrying on the legacy.
When I moved to Clarksdale I became a music teacher. I have done Blues In The Schools in Helena, AR. and Hot Springs, AR., was the director of an after school music program at Tutwiler, MS. Community Education Center where I gave bass, guitar, and piano lessons and formed a kid band out of the students for 5 years. I was also the music teacher at St. Elizabeth Catholic School in Clarksdale for 2 years, Bass/Voice Instructor at Guitar Center in Little Rock, AR. and give private music lessons. I have also worked as the bass player at other music workshops here at Shack Up Inn, Jon Gindick's Harmonica Jam Camp, Guitar & Bass Workshops and Singer/Songwriter Workshops, 3 times a year for 6 years as the "jam with the band experience" and recording your song demos.
I have had such diverse teaching experiences that I am well-rounded in knowledge and quite a unique spontaneous teacher. My goal for this workshop is to explore the bass player's important job in the band and working with the drummer to provide a unit of support. I have had the honor of playing bass for Blues greats Bob Margolin, Super Chikan, Charlie Musslewhite, Jody Williams, Fiona Boyes, Terry "Big T" Williams and Monster Mike Welch & Mike Leadbetter and more.
Blues is my passion and I love sharing it! I will do this the rest of my life!
Lisa Biales - Voice Tutorials
I grew up in a musical family and learned to sing at a very young age. I was deeply influenced by the jazz, blues music my parents were making. I also loved the guitar and by the age of 11 was playing Saturday night guitar masses, and later singing for weddings, funerals, dances, and special events in my community.  I taught singing and songwriting as an Ohio Arts Council artist-in-schools, artist-in-residence educational performer for over 20 years.  
As a recording artist, my music has been featured in movies, plays, tv shows, and commercials. My first blues record "Just Like Honey" landed on the Blues, Americana, and Roots charts at #2, #14, and #13 respectively. It also made the Roots Music Report's top 100 Blues albums that year. My second blues record "Singing In My Soul" won Cincy Blues Challenge Best Self Produced Album and hung out at #10 on the Roots Music Report. I was also nominated for a Blues Blast Music Award in 2014 for the album "Belle of the Blues" titled for the crystal pure, clear as a bell voice that I am blessed with.  
My latest recording, "The Beat of My Heart" features a song written by my mother back in 1947. I was gobsmacked when I found her scratchy 78 record in a box in the attic, so I decided to put it on the album and sing it in her honor.  One reviewer said, "Biales has one of those great voices of our time."  The record received a four star rating with Downbeat Magazine, "one of the finest releases of 2017" and also made their top 100 blues albums of the year.
I am excited to offer voice tutorials at the Pinetop Perkins Workshop Experience and look forward to hearing you sing! We will play around with enunciation, vowels, warm-ups, dynamics, and discovering the heart and soul of a song.
2022 Workshop Schedule - (subject to change)
Tuesday June 21
6:00 to 10:00 pm Meet and Greet
BBQ Dinner for all, Orientation and Jam
Wednesday June 22
10:00 am to 12:15 pm Morning Workshop
12:15 to 12:30 pm Group Photos on the Commissary Porch
12:30 to 1:30 pm Lunch at the Commissary
1:30 to 4:00 pm Afternoon Workshop
2:00 to 4:00 pm Parent's Workshop: location TBA
4:00 to 6:00 pm Field Trip - Delta Blues Museum in Clarksdale
7:30 to 10:00 pm Evening Jam at the Commissary
Thursday June 23
10 am to 12:30 pm Morning Workshop
12:30 to 1:30 pm Lunch at the Commissary
1:30 to 4:00 pm Afternoon Workshop
2:00 to 4:00 pm Parent's Workshop - location TBA
4:30 to 6:00 pm Showing of Sidemen - Long Road To Glory (location TBA)
8:00 to 10:00 pm Evening Jam at the Commissary
Friday June 24
10 am to 12:30 pm Morning Workshop
12:30 to 1:30 pm Lunch at the Commissary
1:30 to 4:00 pm Band Formation and Rehearsal
6:00 pm Load in/Sound Check at Ground Zero
7:00 pm to Midnight Showcase at Ground Zero
Thank You To
Bluesberry Cafe and
Atzimba Mexican Restaurant
for our delicious lunches!
Payment/Deposit
The workshop rate is $500.00 with a $100.00 deposit required. This will include lunch for the workshop participant for three days. Lunches for guests are available for $7.00 with advance notice. If applying for a scholarship (see below), the $100.00 deposit is NOT required.  NOTE:  Lodging is not covered.
Youth Scholarships
Scholarships are available to youth ages 12 to 21.  This year we have automated our Registration/Scholarship submission process.  You will submit the Registration Form and if additional information is needed for the scholarship we will contact you.
2022 Scholarships will be for tuition only. Lodging is not covered.

Eligibility is as follows:
1st and 2nd year attendee - Full Workshop Scholarship based on financial need.
3rd year attendee - Partial Scholarship - 50%.
4th year and beyond attendee - No Workshop Scholarship offered.
Lodging
We have reserved the entire complex at the Shack Up Inn for the workshop.  We really encourage everyone to stay there. 
When calling the Shack Up Inn you must identify yourself as a workshop participant.
  Their phone number is 662 624-8329
There are also accommodations available in Clarksdale. 
Download list of lodging 
Contact
Mailing Address
The Pinetop Perkins Foundation
P.O. Box 1916
Clarksdale, MS 38614
The Post Office in Clarksdale is very slow.  Please allow up to 10 days for delivery
Email Address: 
pinetopperkinsfoundation@gmail.com